Visiting Muara District in North Sumatra
---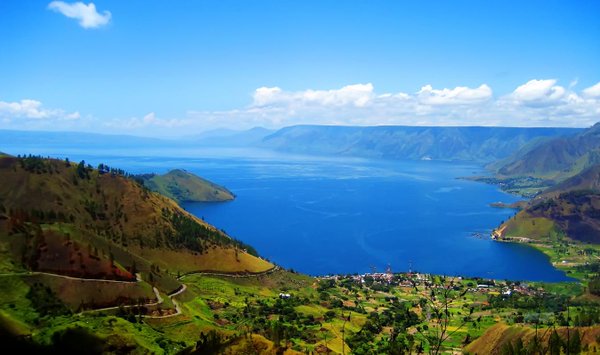 Spending a vacation in North Tapanuli will be an interesting experience. A district like Muara is one of the best choices. It is famous for its port. Local people use the port to visit Samosir Island. Thus, tourists need to visit Muara before they can reach such island. The main attractions are located in Huta Nagodang and Aritonang Village. However, Muara also has many unique charms. For example, tourists can find a historical village called Bakkara. Not to mention there is a famous Toba Lake.
Exploring Muara
Even though Muara doesn't feature excellent accommodations, it has satisfying tourism facilities. You can also take advantage of a travel agent so you are able to explore Muara easily. The travel service may help tourists to find the best hotel and villa nearby. The most recommended options are Sentosa Hotel and Marsaulina Villa. Not only the prices are good, but they offer great facilities for visitors. In Muara, there are some local restaurants. You can find delicious Sumatran foods and other delicacies.
As mentioned earlier, Muara is located near to Toba Lake. It is surrounded by shady trees and peaceful ambiance. You can witness the Sibandang Island from Muara. Some local boats are available nearby, so it is possible to explore the lake using those boats. It is true that most of the visitors come to this district for its beauty. In fact, there are many other attractions nearby. These include the Sibandang and Samosir Island. Tourists are able to reach these islands easily from the port. A ferry service is available.
Local people visit Muara for photography. There are many beautiful objects such as Toba Lake, trees, hills, and much more. For those with photography skills, this place can be a perfect vacation destination. Next, you should visit Sipoholon Crater. It is famous for its hot spring. The water comes from Martimbang Mountain. No worries. It is situated near to Muara. Some local transportation services are available. You can hire an ojek, taxi, or even a rented car. Apart from such famous crater, there is Huta Ginjang. It is famous for its Worshipping Hill. There is a unique statue here.
Another attraction in Muara is Aritonang Village. Most of the villagers are Christians. These people are quite friendly to visitors. You can reach them without hassles, especially with the help of a local guide. As the name suggests, it is the home of Aritonang clan. They apply local traditions in daily life. However, technology has a significant impact on their life these days. For tourists, the village can be the place for learning local culture and enjoying some good foods.
How to Get There
The trip to Muara is quite entertaining. You may expect beautiful scenery along the way to this district. From Jakarta, you can take an airplane to Medan. If you come by sea, you need to reach Belawan Port using a ferry. Once you reach Medan, you may continue the trip to Muara, by land. The trip will take much time. You can even witness some beautiful spots like Balige, Siborong-borong, Huta Ginjang, and much more. Another checkpoint is Huta Simatupang Village. It is about 1 km from the last destination.

Latest News
Lake Toba is indeed a favorite tourist destination when visiting North Sumatra. The charm of beauty offered in this lake area is indeed never ending to be explored. One of them is the uniqueness of the 'lake above the lake'. This nickname is familiar to local people and tourists when mentioning Lake Sidihoni, which is in the Lake Toba area. This lake is located on Samosir Island, which is an island in the middle of Lake Toba. That's why, this lake nicknamed is the 'lake above the lake'. Here are…
---
For those of you who come to Nias Island for your next vacation, it is better to find information about attractions that were previously available. As for reference, the beautiful beach is in West Nias Regency named Sirombu. Usually tour agents will recommend this place to locals and foreigners. The reason is none other than the sunset view. In addition, Sirombu Beach is also equipped with amazing facilities and surroundings. Not surprisingly, many people consider it the best vacation spot in West Nias Regency. It is true that Sirombu Beach…
---
What makes Indonesia is a worthy vacation destination? Many travelers are impressed by nature beauty of the country. Moreover, there is a famous tourist spot in North Sumatra Province, which is called Toba Lake. Being the biggest lake in Indonesia, Toba becomes the signature tourism in Sumatra Island. It is because the flawless nature and pristine water would satisfy all visitors. People come to the lake to enjoy a family recreation, sightseeing, photography, and exploration. The fact is many different tourist spots are scattered around the lake. Tourists can explore…
---
Bohorok Rehabilitation Center Bohorok Rehabilitation Center is a shelter for Orangutan in Sumatra that settled in Bukit Lawang. Bukit Lawang is one of the top destinations in Sumatra; Bukit Lawang is a small village on the edge of Gunung Leuser National Park in North Sumatra. Situated around 90 km north-west of Medan along the clear Bohorok River and on the outskirts of the tropical rainforest. As we know, The Gunung Leuser National Park is also one of the homes to Orangutan that spread in entire Sumatra Island. Thomas Leaf monkeys, Black Gibbons, White…
---