A Unique Vacation in Motung Village, Tobasa
---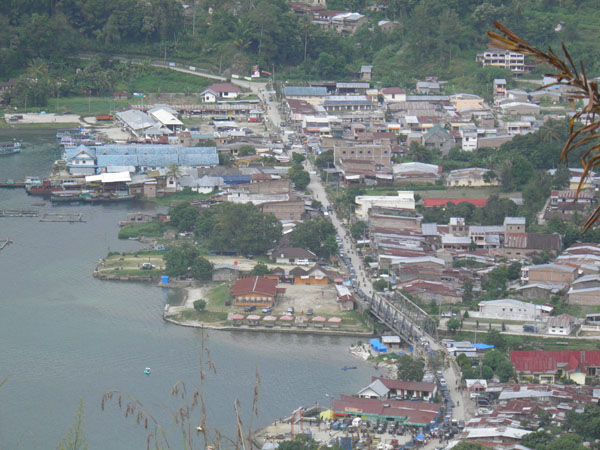 Each person has a different preference when it comes to a vacation destination. In North Sumatra, Tobasa is a good tourist spot. It features many attractions and villages. One of them is Motung Village. It is an interesting village in Tobasa. Not to mention it has been developing well over time. Due to its stunning scenery and solemn ambiance, more tourists are interested in coming here. The locals try to make Motung as a valuable tourist village. It comes with rich culture and culinary. Plus, it offers mesmerizing nature views.
Visiting Motung Village
Motung Village is also famous for its accessibility. Tourists can easily visit the village, regardless of their origin. The other qualities are the attractions and accommodations. As mentioned before, Motung offers beautiful nature scenery. There are also some local hotels, so you can relax and sleep comfortably during the vacation. Importantly, you should find a reason to visit the village. Most of the time, it is about relaxation. The village becomes the best place to get rid of your stress.
In terms of temperature, Motung Village shares a tropical heat. It is not a problem, though. You can carry bottled water when taking an adventure in Motung. Moreover, you can find some local eateries. For foreigners, it is a little bit difficult to communicate with the locals. It is better to hire a tour guide, so he can also be an interpreter. Overall, you must be prepared. It is also important to know what you are going to do. Apart from its beauty, Motung offers many charms.
There is a famous activity in Motung Village. It is buffalo body painting. As the name implies, the locals may paint on buffalos' body. It is a kind of art. This unique event is done in Bukit Senyum. Actually, it is one of the methods to attract more visitors to Motung. The participants vary. Even kids can join it. Mostly, the artists apply Batak's art style to their painting. These include Gorga, Ulos, etc. As a tourist, you should never miss this event. Make sure that you know the schedule before coming to the event.
Once you explore Motung Village, you can take another adventure to nearby tourist spots. The best one is Bukit Senyum. It is a location for enjoying the beautiful scenery of Toba Lake. From the hill, you can witness the vast Ajibata City. Not to mention you are able to see Samosir Island. Both the village and the hill have become the pride of Motung. Tourists won't get bored here. That's for sure.
How to Get There
Actually, it won't be difficult to reach Motung Village. What you need is a comfortable vehicle. From Medan, you can directly head to Tobasa. If you come from Ajibata, it is about 7 km. The village is located near to Bukit Senyum, so it is accessible for tourists. Motung has a rich culture. No wonder, many people often come here. The only issue is related to the accommodation. It takes a little work to find a good hotel near Motung.

Latest News
Lake Toba is indeed a favorite tourist destination when visiting North Sumatra. The charm of beauty offered in this lake area is indeed never ending to be explored. One of them is the uniqueness of the 'lake above the lake'. This nickname is familiar to local people and tourists when mentioning Lake Sidihoni, which is in the Lake Toba area. This lake is located on Samosir Island, which is an island in the middle of Lake Toba. That's why, this lake nicknamed is the 'lake above the lake'. Here are…
---
For those of you who come to Nias Island for your next vacation, it is better to find information about attractions that were previously available. As for reference, the beautiful beach is in West Nias Regency named Sirombu. Usually tour agents will recommend this place to locals and foreigners. The reason is none other than the sunset view. In addition, Sirombu Beach is also equipped with amazing facilities and surroundings. Not surprisingly, many people consider it the best vacation spot in West Nias Regency. It is true that Sirombu Beach…
---
What makes Indonesia is a worthy vacation destination? Many travelers are impressed by nature beauty of the country. Moreover, there is a famous tourist spot in North Sumatra Province, which is called Toba Lake. Being the biggest lake in Indonesia, Toba becomes the signature tourism in Sumatra Island. It is because the flawless nature and pristine water would satisfy all visitors. People come to the lake to enjoy a family recreation, sightseeing, photography, and exploration. The fact is many different tourist spots are scattered around the lake. Tourists can explore…
---
Bohorok Rehabilitation Center Bohorok Rehabilitation Center is a shelter for Orangutan in Sumatra that settled in Bukit Lawang. Bukit Lawang is one of the top destinations in Sumatra; Bukit Lawang is a small village on the edge of Gunung Leuser National Park in North Sumatra. Situated around 90 km north-west of Medan along the clear Bohorok River and on the outskirts of the tropical rainforest. As we know, The Gunung Leuser National Park is also one of the homes to Orangutan that spread in entire Sumatra Island. Thomas Leaf monkeys, Black Gibbons, White…
---